silverscreenselect wrote:
Vandal wrote:
These two won seats on the school board in spite of the best intentions from their opposition: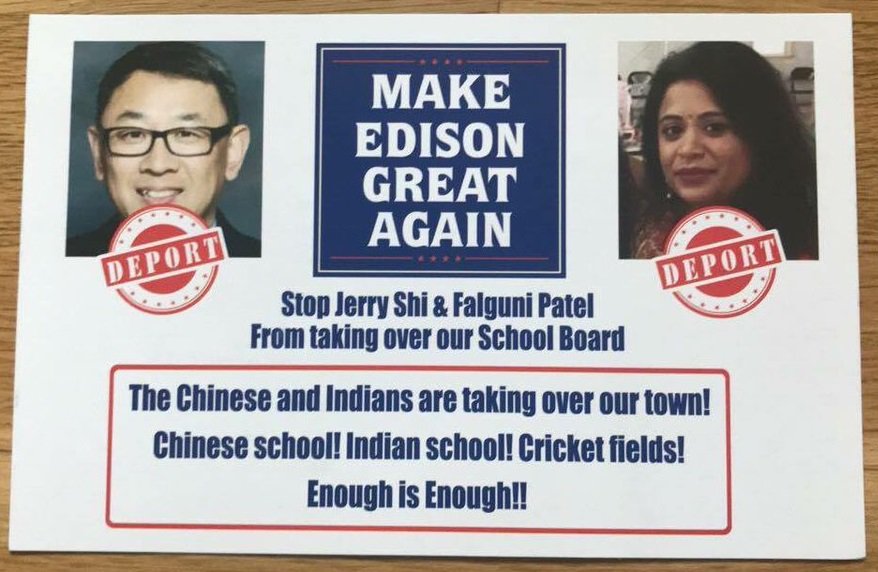 Cricket, anyone?
I'd like to get Flock's opinion of this flyer. He seems to feel that there is no racism in the Republican party anymore.
I grew up in Menlo Park/Iselin/Edison area. Yes, this area has become Little India. I haven't been back in a long time, so I can't really comment on specifics, but I've heard complaints about lack of assimilation. As per the flier, I agree with BiT.
But even so, this flier raises, although badly presented, a valid question in the election. This in no way compares to that ad implying a candidate wants to run over your kid because his/her skin is not the right color.