Merry Man

Joined: Wed Aug 27, 2008 6:20 pm
Posts: 26
Location: Hollywood
Meet TBone Noland:




He's just an average BB who makes sure things run on time and efficiently in cyberspace.


Scene: Life is good for TBone and his girlfriend, Sprots.




they talk about marriage…




and living their life together on The Bored.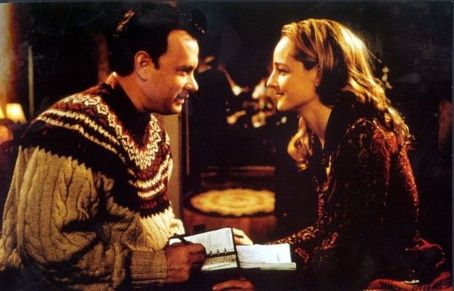 Sprots: What are you writing?

TBone: I'm making a list of all the best songs and albums of the year. I call then The Boneys.
I'm going to post them when I get back.

Sprots: Sounds exciting!


Scene: Days later, TBone, decked out in his finest sweater (and with his Boneys list), finds himself
on a journey across cyberspace…





When his vessel encounters a major technical glitch…





and he floats around aimlessly…





until he lands on an uncharted part of cyberspace called The FNGD Forum





Scene: All alone in his new home, TBone counts the days…




and sends out a distress post…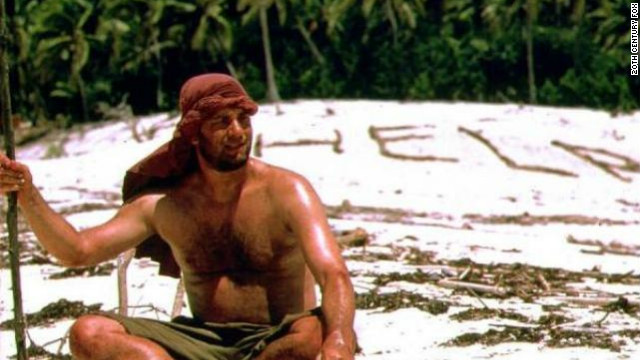 He waits for the search party…




But no BBs rescue him.


Scene: TBone creates an avatar named LB, who becomes his FNGD companion.





Scene: They try to escape…





…but the ISPs are just too great… …and they return to the FNGD Forum.





Scene: Hopeful he will be rescued soon, TBone puts his Boneys list in a box for safekeeping.





Scene: After being stranded for four years, TBone and LB learn to adjust to life in the FNGD Forum.







Scene: LB shows TBone how to create a lyrically speaking list.





TBone: So I write down a bunch of lyrics and others have to figure out the song? That's a terrible idea,
LB. No one will ever want to play that. Not ever.





TBone: See, I'm writing down lyrics. Look how much fun this is. Woo, boy, I just can't stop.


Scene: TBone decides he has had enough of the FNGD Forum and plans their escape.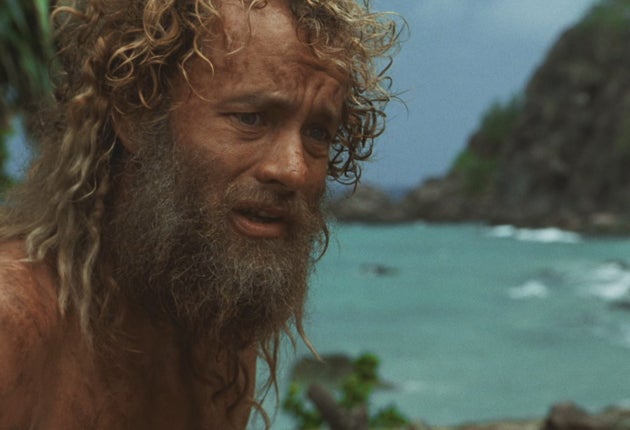 TBone: We'll build a sturdy cyber-raft and this time we'll have a shield to get past the ISPs.


LB is not so sure:





TBone: We just might make it. Did that thought ever cross your brain? Well, regardless I
would rather take my chance out there in cyberspace, than to stay here and die in this shithole
forum spending the rest of my life talking to a goddamn AVATAR!


Scene: TBone builds a cyber-raft and stores up food and water…





…LB comes along for the ride (so do the Boneys).





And off they go, trudging through the open expanse of cyberspace.






With a wave of ISPs ahead, TBone prepares his trusty cyber-raft, while LB keeps watch.





Scene: Clear of the ISPs, TBone and LB (and the Boneys) float for days through cyberspace,
searching for The Bored.






Scene: TBone realizes LB has begun to slip away…




…and tries to get him back…





TBone: LB! LB! I'm coming LB!






…but LB drifts too far away and is logged off.

TBone: I'm sorry, LB!


Scene: Realizing he can't rescue LB, TBone returns to his cyber-raft.





TBone: I'm sorry, LB! I'm sorry, LB!


Scene: Now alone, TBone and the Boneys drift along through cyberspace, water and food
long gone, hope slipping away.




TBone is awakened by the sound of a passing administrator…





TBone: Tuba Dave, is that you?





Scene: Tuba Dave rescues TBone and reintroduces him to The Bored. TBone immediately
seeks out Sprots.





Sprots: You said you'd be right back.

TBone: I'm so sorry.

Sprots: Me too.


Scene: TBone realizes The Bored has changed immensely and Sprots has gone on to be
with his old friend, Weasel.




Sprots: I always knew you were alive, I knew it. Everybody said that I had to let you go.
I love you. You're the love of my life.





TBone: I love you too, Sprots. More than you'll ever know. I have to go, now.


Scene: TBone talks with his old friend, Weasel.




Weasel: We deleted your account. We saved all your posts, had a party... the whole thing.

TBone: I had party?

[Weasel nods]




TBone: Well that was nice of you.

Weasel: I know this is awkward with Sprots and me, but we thought you were logged out.




TBone: It's okay. We both have done the math. Sprots added it all up and...
knew she had to let me go. I added it up, and knew that I had... lost her.
Because I was never going to get out of that forum. I was going to terminate there,
totally alone. I was going to get sick, or get injured or something. The only choice I had,
the only thing I could control was when, and how and where it was going to happen.
But I couldn't do it. I had power over nothing. And that's when this feeling came over me
like a warm blanket. I knew, somehow that I had to stay logged in. Somehow. I had to keep
breathing. Even though there was no reason to hope. And all my logic said that I would never
see The Bored again. So that's what I did. I stayed logged in. I kept breathing. And one day,
my logic was proven all wrong because the tide came in, and gave me a shield. And now, here I am.
I'm back on The Bored, chatting with you. And I've lost her all over again. I'm so sad that I don't
have Sprots. But I'm so grateful that she was with me on that island. And I know what I have to
do now. I got to keep breathing. Because tomorrow, the sun will rise. Who knows what the tide could
bring?

Weasel: That's a hell of a speech. Too bad it makes absolutely no sense. You realize, of course,
that you can't take any movie and make it into a crappy promo, right?

TBone: There have been others? I wish I could have seen them.

Weasel: I wish I would have missed them.


Scene: TBone knows he has one more important delivery to make…




…and he returns the Boneys to The Bored.


He's back!
TBone hosts the
2018 Boney Awards
Starting Sunday, February 18

Here on our island
and nowhere else!

_________________
ET go home!