Answers/points:
Decades: PrimeTime
Season 1, Episode 14
11/1/2018

The 1970s

Casting Call
Identify the 70s show based on the names of the characters. Two points each.
1. Charlie Hume, Joe Rossi, Margaret Pynchon, Dennis "Animal" Price - Lou Grant
2. Felix Unger, Oscar Madison, Miriam Welby, Myrna Turner - The Odd Couple
3. Andy Travis, Bailey Quarters, Jennifer Marlowe, Les Nessman - WKRP in Cincinnati
4. Alex Rieger, Jim Ignatowski, Latka Gravas, Elaine Nardo - Taxi
Watching the Detectives
Name the 70s TV detective show that best fits each description (three points each):
5. A horse-riding Marshall from Taos, New Mexico, gets assigned to the 27th Precinct of Manhattan's NYPD.
McCloud
6. A So. California detective specializes in solving "closed" police cases, and charges "$200 a day, plus expenses".
The Rockford Files
7. A Polish-American antiques restorer from Boston freelances as a P.I. for insurance companies and specializes in tracking down stolen goods.
Banacek
8. A downbeat former cop who draws a disability pension, drives an old Austin MG that's usually in the shop and lives alone in a beach house where's he's rebuilding his boat, "The Answer".
Harry-O
Your honor, I object!
Match these famous TV lawyers to the correct TV show listed below (2 points each):
9. John Bosley - a. Charlie's Angels
10. Beth Davenport - e. The Rockford Files
11. Joyce Davenport - c. Hill St. Blues (not the 70s, my mistake)
12. Charles W. Kingfield, Jr. - d. The Paper Chase
13. Doug Lawrence - b. Family
a. Charlie's Angels
b. Family
c. Hill St. Blues
d. The Paper Chase
e. The Rockford Files
Athletes in "Action!"
Name the following athletes-turned-actors (two points each):
14. A former NFL QB got his own short-lived series in 1978 called The Waverly Wonders.
Joe Namath
15. A boxer with a 9-3 professional record turned to acting and scored a solid ensemble sitcom gig as the character Anthony Mark Banta in 1978 on ABC.
Tony Danza (directions say to name the actor, not the show)
16. A former Olympian was Billy Crystal's gay lover in "Soap" from 1977-1981.
Bob Seagren
The Mighty Quinn Bonus
(four points)
18. Which of these popular 70s shows was not "A Quinn Martin Production"?
Barnaby Jones
Cannon
Mannix
The Streets of San Francisco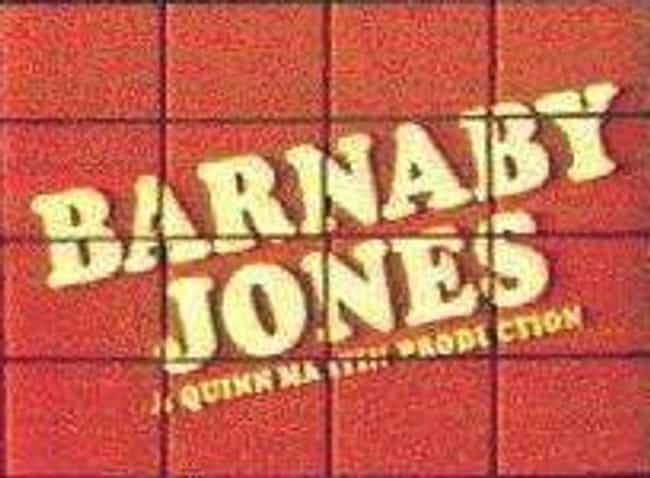 Points:
panic ~~ 40
Surprise!
krox ~~ 37
melly ~~ 33
mrkelley ~~ 32
tangredi ~~ 32
esto ~~ 30
tbone ~~ 29
weasel ~~ 29
Bob#s ~~ 29
triviawayne ~~ 29
BiT ~~ 29
hotseat ~~ 27
catfish ~~ 24
sprots ~~ 24
a non ~~ 19
beebs ~~ 19
jarnon ~~ 18
lb ~~ 10