jarnon wrote: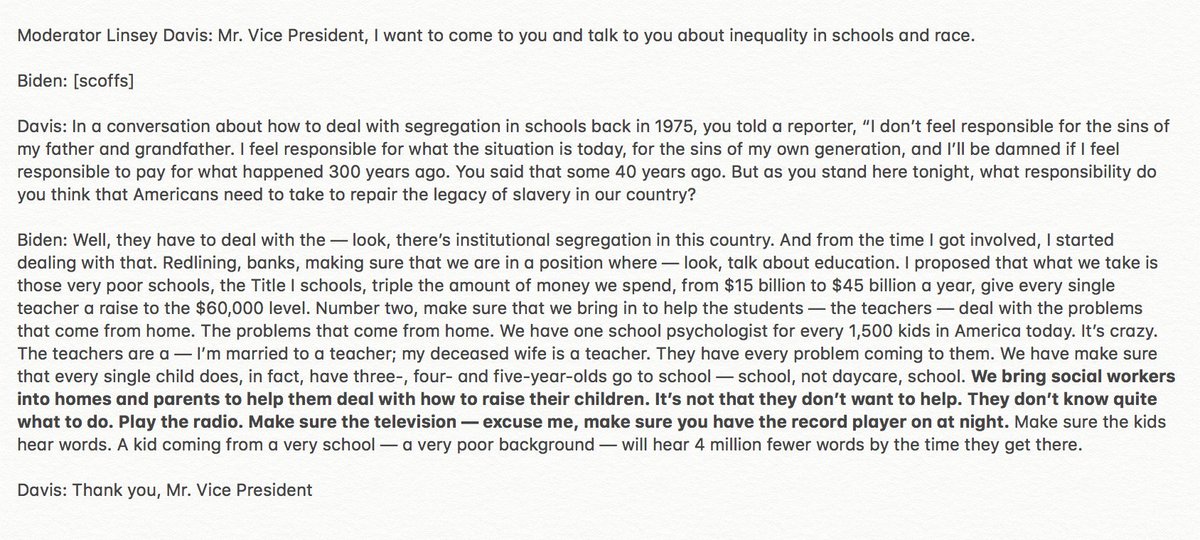 I'm sure Biden doesn't mean black parents are too ignorant to raise kids without professional help. Maybe he's saying poor parents have less time to read and interact with their kids so they need alternative strategies.
Also, record player? I'm almost as old as Joe and we always had a stereo or at least a hi-fi.
I will say many, if not most, of the poor, Section 8 housed, kids in my wife's classes have parents that are too ignorant to raise the kids. They themselves were not raised by competent parents. Most have time, plenty of time, they are unemployed. They just don't care or know any better (it's a mix). It is a huge cultural problem the left closes their eyes to to maintain the votes of a block of people who for decades have been coddled and told it's not their fault, it's The Man's fault. Many have lifted themselves and their families out of the cycle, but liberal politicians, SJWs, and poverty pimps want to keep them down as they are their own bread and butter. BHO could have been greater than MLK and truly making America Great Again had HE stepped up, had he man'd up, and been the leader the poor needed. But no. He continued to use the typical race card and blamed racism for ALL of the poor's woe's.